Do you feel overwhelmed by the thought of building your website?
I'm Marie and I can help.
a website you feel proud to share and can edit yourself.
Not everyone was born with a natural knack for all things techy – including me.
I had to learn to code. When I was in college I used to keep my family up all night desperately trying to figure out how to use a computer without accidentally launching a missile.
Nowadays, you don't need to be a computer genius or a tech wizard to make simple edits to your website. I've got your back!
I build on a user-friendly platform so you can easily update your content, shuffle around your images and manage security and performance yourself.
No confusing computer jargon or overwhelm, just friendly, helpful service that gets you online with a beautiful and strategic website.
A TRUE INSPIRATION
She is intuitive, patient and incredibly knowledg-eable.
Helping me to design my new website, bringing it from a shell to something beautiful that reflects me and my business. I am incredibly proud of it. I am so grateful to Marie for her generosity and support. I wholeheartedly recommend her.
As a small business owner, you are incredibly passionate about what you do…
But feel completely overwhelmed when it comes to designing a beautiful and strategic website.
That's where I come in.
With a diverse range of qualifications and experience, I bring a unique blend of technical expertise and a deep understanding of small businesses, especially the coaching and therapy industry.
01.
Qualifications and expertise
When you work with me, you are benefiting from my technical expertise, blended with my business background and counselling experience, which means that I have a deep insight into what makes your clients tick.
Professionally, I hold a Diploma in Web Design and Development, as well as a Diploma in IT Training.
I have also completed a BA in Business, and a BSc in Counselling and Psychotherapy, and I am a proud member of the Irish Association for Counselling and Psychotherapy (IACP).
I also have a PGCE and an MSC in Child and Adolescent Counselling in my back pocket.
02.
When I'm not building websites…
You can often find me exploring nature and going for long walks with my trusty sidekick Lily the Bichon.
She brings immense joy to my life and keeps me company during those quiet introverted moments when I need to recharge.
Time in nature refuels my creative energy, bringing fresh ideas to my work.
And if that fails, there's always my Nespresso.
In other words, I'm a woman fuelled by doggy cuddles, time in nature and the odd dose of coffee.
03.
My web design process
My process begins with understanding your specific needs and goals for your website.
Through 1:1 calls, I dig deep to uncover your brand identity, target audience, and desired functionality. Armed with this information, I then proceed to design a visually captivating website that aligns with your brand and resonates with your audience.
But I don't stop there. I offer membership programs, online courses, and workshops where I share my expertise in web design, SEO, and blogging.
Whether you're a beginner looking to build your own website or an experienced professional seeking to enhance your online presence, my resources provide valuable insights and practical guidance.
.
Marie always delivers more than she promises…
Your Credentials
They're checking out your expertise. They want to know if they can trust you.
Why you?
They're seeking a solution and they want to know if you fit the bill.
What you offer
They're problem aware and want to see if you have resources to help.
Why work with me as your web designer?
POSITIONING YOURSELF AS A SOLUTION
When you work with me as your web designer I'll encourage you to showcase why clients should choose you …
We'll look at how you can demonstrate your process and how you can help clients to resolve the issues they're currently facing…
We'll focus on the client journey and how your website can help clients to move from awareness to booking in with you…and maybe even refer you to others who could benefit from your help
We'll explore how to ethically convey signals that you are the right fit.
Professional Websites for Coaches and Therapists
It's time for a website that reflects your expertise.
If you're looking for a web designer in Dublin who specialises in websites for therapists and coaches, look no further.
The clients you're LONGING to work with are waiting for you. They just haven't met you yet.
I get really frustrated when I see talented therapists and coaches not sharing their gifts because of tech.
Why choose me as your web designer?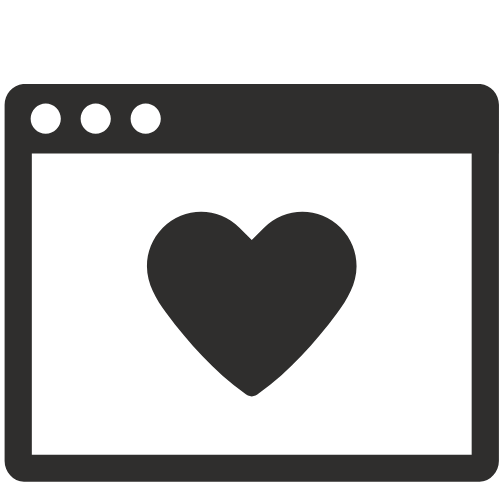 What's unique about me is that I'm a counsellor and coach myself. I get that your website needs to reflect who you are.
I work with beautiful, responsive premium themes because, in a sea of therapists and coaches, you want to stand out.
Stop wrestling with tech and focus on your clients. I can set up your site so that you can help the people who need you.
If you'd like to hear more about why I do what I do, check out this interview with the lovely hosts of the Women in WP (WordPress) podcast.
client testimonials
HERE'S WHAT MY CLIENTS SAY ABOUT WORKING WITH ME.
Can't recommend her highly enough
I don't recognise myself and my business, Marie, you are such a wonderful support and inspiration.
Jean Ramsey, Coach
I can't thank you enough
I cannot believe how fortunate I was to find Marie when I needed a website designed. 
Elsie Cummins, Therapist
Made a huge difference in the success of my business
I recommend Marie to guide any reluctant client through the online experience. It has made a huge difference to my approach to my own work.
Anne-Marie Tymlin, Therapist